These instructors have been granted the honor of emeritus status at the League. Each taught here for decades. Collectively they trained thousands of students how to paint, draw, and sculpt, and encouraged them to pursue their own artistic voices.
Dionisio Cimarelli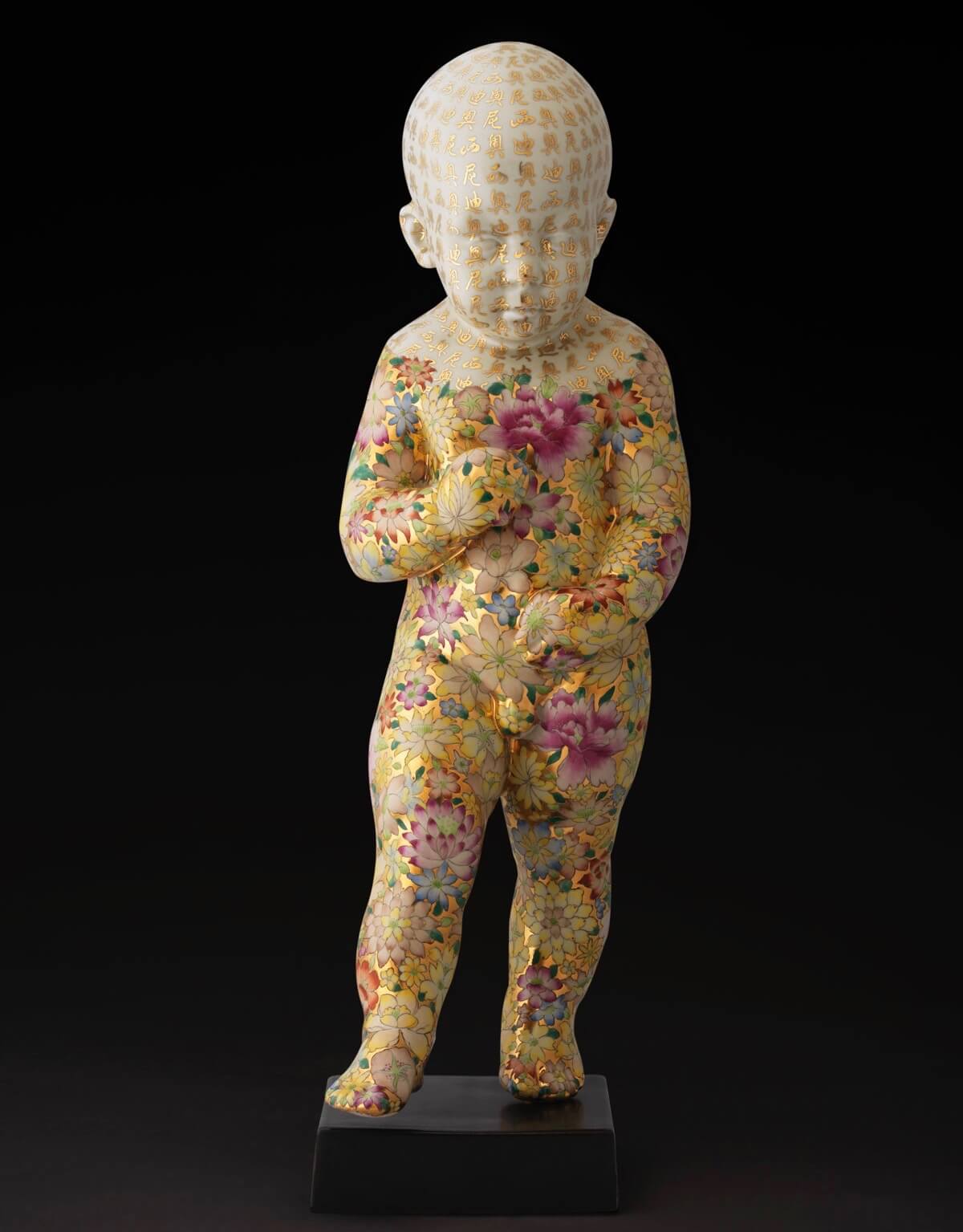 Dionisio Cimarelli, Child N.7, 2008, porcelain, H: 23.6 inches
Dionisio Cimarelli boasts wide international experience and is one of the most well-known Italian sculptors who exercised, for about nine years, his artistic activity in China. Born in Jesi at Ancona Province in Italy, he holds a Diploma in Sculpture from the Academy of Fine Arts of Carrara. He also studied at the Repin Institute of Arts (St. Petersburg, Russia) and at the Academy of Fine Arts (Prague, Czech Republic). He participated in restoration projects at the Louvre Museum (Paris), the Royal Church (Copenhagen), the Royal Palace in (Stockholm), and at Strasbourg Cathedral (Strasbourg).
He has received important scholarships from such organizations as the National Sculpture Society and the New York Art Academy (both in New York City). He has been invited as guest professor at the Wimbledon School of Art (London) and at King Saud University (Riyadh, Saudi Arabia). He has also participated in several conferences at prestigious academic international institutions. He held a solo exhibition at Berlin Philharmonic (Berlin) at the invitation of world-renowned Maestro Claudio Abbado.
While in China, Mr. Cimarelli exhibited in the International Art Biennale (Beijing), the International Sculpture Biennial (Shanghai), and at MOCA Museum (Shanghai). From 2007 to 2012, he was the art supervisor of the important architecture project ZhongKai SheShan Luxury Villas of Shanghai. From 2010 to 2012, he was a member of the editing committee of China Sculpture Magazine. For the Shanghai World EXPO 2010, he was commissioned to create the sculpture of Matteo Ricci for the Italy Pavilion. This sculpture is currently in the collection of the Regione Marche Government (Ancona, Italy). In 2011, he participated in the Venice Biennale. In 2013, he moved to Monterey, California for a year to act as creative director of a large sculpture studio. In 2014, the U.S. granted him permanent residence via the EB-1 Extraordinary Ability. Currently he is also teaching sculpture at the New York Academy of Art, as part of their MFA curriculum.
He has been represented by the following medias: CCTV , Shanghai TV, RAI 3, CNBC Italy, Oriental TV, New Haven University Radio, CUNY TV, SinoVision TV, and RAI Italia. He has been written about in <em>Panorama, Rai International, Arab News, Al-Jazirah, LIFE Magazine, Domus China, China Daily, Liberation Daily, China Sculpture Magazine, Casa &amp; Design, Shanghai Daily, LIFE &amp; PEOPLE, </em>and<em> La Voce di New York.</em>
Sigmund Abeles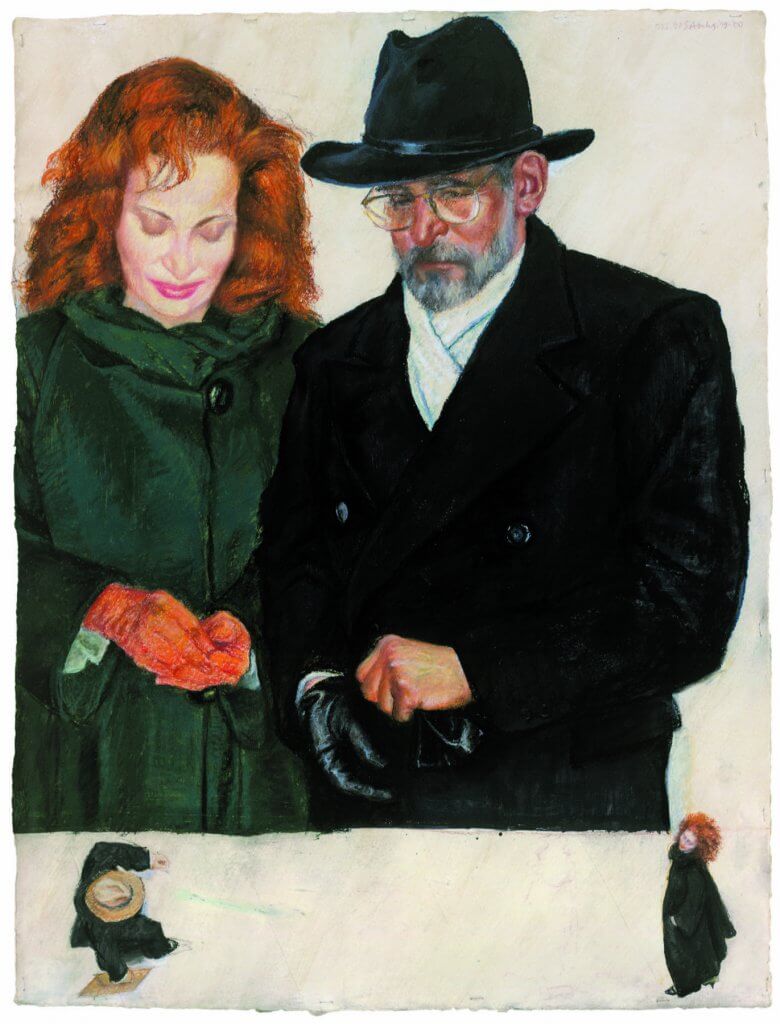 Sigmund Abeles, Couple, SA/NL Fits Like a Glove, 1999, pastel on paper, 40 x 30 inches
Sigmund Abeles was born in New York City and raised in South Carolina. His work deals with the expressive and psychological aspects of the figure—an art focused on the life cycle. Drawing informs all of his work. Mr. Abeles works in pastels, oils, and the graphic media, as well as sculpture. Currently Professor Emeritus from the University of New Hampshire, after 27 years of teaching, Mr. Abeles works full-time in his New York City and upstate New York studios. He is the recipient of numerous grants and awards and is a National Academician. His work may be found in public institutions including the British Museum, Chicago Art Institute, Fogg Museum, Metropolitan Museum of Art, Museum of Fine Arts, Boston, Philadelphia Museum, and Whitney Museum of American Art.In 2000, a successful solo exhibition was held at Thomas Williams Fine Arts, Old Bond St., London, UK. In 2004, the Pastel Society of America designated him as their Hall of Fame Honoree. In 2011, he was guest curator for An Artist's Eye, an exhibition selected from the Columbia Museum of Art, South Carolina's permanent collection of 20th- and 21st-century art. It Figures, a solo exhibition of his work, was held concurrently at the Columbia Museum of Art. In the same year, another solo show, Drawn to the Figure, was mounted at the Kalamazoo Art Institute. In January 2012, Mr. Abeles was prominently featured in Manfred Kirchheimer's feature length documentary,Art Is…The Permanent Revolution, which focused on methods of printmaking and the history of the art of protest in prints. In 2017, he received the Benjamin West Clinedinst Medal from Artists' Fellowship Inc.
Anthony Antonios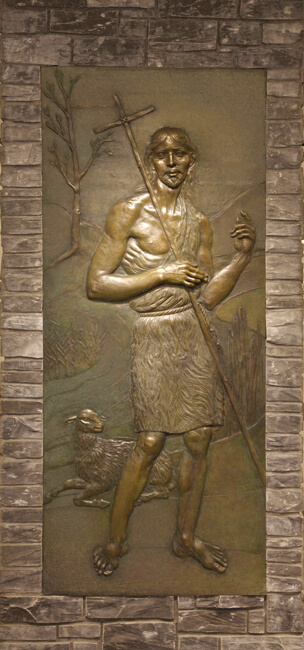 Anthony Antonios, St. John the Baptist, 2016, bronze, 7 feet high
Anthony Antonios was born in New York City and attended the High School of Art and Design. He studied at Pratt Institute, the City College of New York, the Art Students League, and the National Academy of Design. His teachers included Robert Beverly Hale and Evangelos Frudakis. Today his work ranges from three-dimensional to relief sculpture to figurative drawings.
Mr. Antonios recently completed a commission for Fordham Prep on the campus of Fordham University in the Bronx—two 3-feet-wide by 7-feet-high reliefs cast in bronze. He has done man commissions, including for the Bearden-Josey Center for Breast Health at Spartanburg Regional Hospital in Spartanburg, SC, Brookgreen Gardens on Pawleys Island, SC, the National Conference of Catholic Bishops in Washington, DC, Rensselaer Polytechnic Institute in Troy, NY, the Merchant Marine Captains' Headquarters in Washington, DC, and the Shrine at Tiepoli in Gravenhurst, Canada. He has exhibited at the Behnke Doherty Gallery, Pinacoteca Gallery, Morrison Gallery, Salander-O'Reilly, Grand Central Galleries, Five Points Gallery, Brookgreen Gardens, and the Fleischer Museum, among others. His work is in many private collections. He has won many awards and is a Fellow of the National Sculpture Society.

He has also taught at the National Academy School of Fine Arts, Lyme Academy, University of Hartford and through his many workshops.
Richard Barnet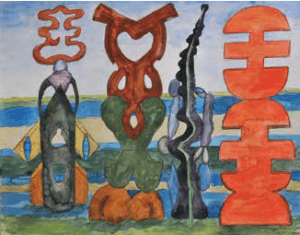 A sculptor, Richard Barnet has exhibited at Lincoln Center, Hudson River Museum, Anita Shapolsky Gallery, National Academy of Design, Five Points Gallery, Berta Walker Gallery, St. Mary's College (MD), Cooper Gallery, Walker-Kornbluth Gallery, Studio Atelier (Oyster Bay, NY), and the National Sculpture Society. From 2013 to 2015, he exhibited sculptures at Sideshow Gallery (Brooklyn, NY); at Greenhut Gallery (Portland, ME); William Holman Gallery (New York, NY); in Art From the Boros at Denise Bibro Fine Art (New York, NY); and in Transformations (2014) and Laws of Attraction (2015), both on Governors Island (New York, NY).
Mr. Barnet taught at the League from 1980 through 2017, and at the College of Mount Saint Vincent since 1970. He has also taught at New York University, SUNY Purchase, and the Pennsylvania Academy of Fine Arts. He studied at the League and at the National Academy of Design. He has a B.A. from Antioch College, an M.A. from New York University, and an M.F.A. from Lehman College, CUNY. He is an elected member of the National Sculpture Society and the Sculptors Guild. He is represented by 440 Gallery (Brooklyn, NY).
Bill Benhken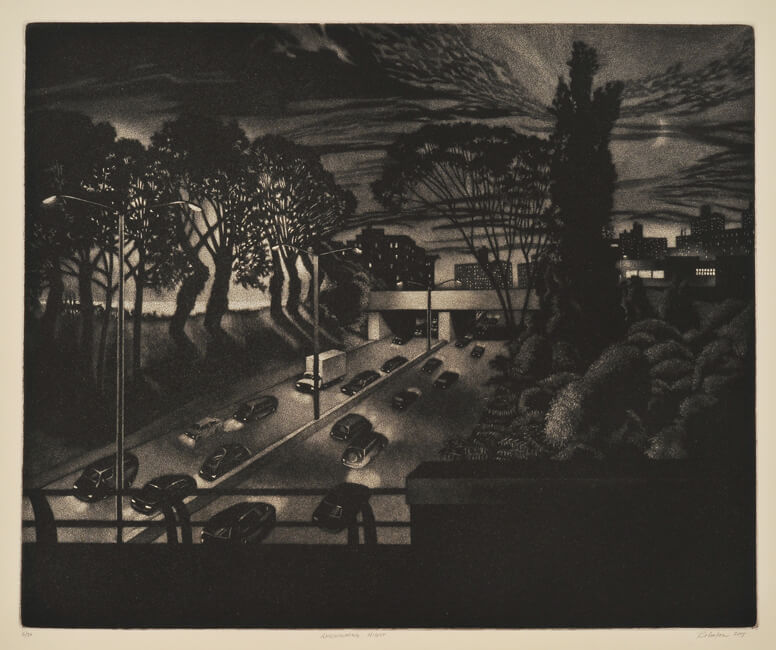 Bill Behnken, a lifelong resident of New York, began his studies as an artist at the High School of Music and Art. He earned his M.A. and B.A. at the City College of New York, where he has been teaching for over three decades. From 1984 to 2000, Mr. Behnken taught printmaking and drawing at the Provincetown Art Association and Museum School's summer sessions. He was also a printmaking instructor at the National Academy of Design, School of Fine Art, from 2001 to 2007. Among Mr. Behnken's honors are his election to such professional organizations as Phi Beta Kappa, the Society of American Graphic Artists, the Boston Printmakers, and the National Academy of Design. He has also received many awards, his most recent being the Gold Medal of Honor in Graphics from Audubon Artists, the Emile and Dines Carlsen Award from the National Academy of Design, and a Lifetime Achievement Award from the Alumni Association of the City College of New York. Mr. Behnken was commissioned by the Print Club of Albany to produce their 2006 edition of Collector's Print. His working process was the subject of an article in American Artist magazine's drawing issue in May 2007. Mr. Behnken has participated in numerous group and solo exhibitions both nationally and internationally. His work is in such collections as the Metropolitan Museum of Art, the Brooklyn Museum, the Museum of the City of New York, the Indianapolis Museum, the New Orleans Museum, the British Museum, and the Fitzwilliam Museum, among others. His work is represented by The Old Print Shop in New York City, Allen Platt Fine Art in Chicago, and the Julie Heller Gallery in Massachusetts. ;
Terence Coyle (d. 2020)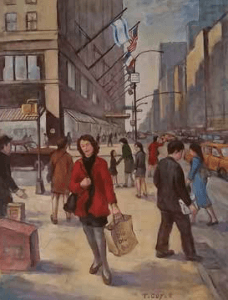 Terence Coyle's painting After the Blizzard of 1996 was sold at Sotheby's, New York, in The New York Sale in April of 2015. His paintings are in many notable public and private collections, museums, and galleries throughout the country, including the Butler Institute of American Art, Museum of the City of New York, the New York State Museum in Albany and the National Academy of Design, Fordham University, the Museum of Performing Arts, the Berkshire Museum, and the Billy Rose Theatre Collection at Lincoln Center.
Mr. Coyle taught painting and figure drawing at the Art Students League from 1974 through 2017, and has also taught at the National Academy of Art and Design. He collaborated with the late Robert Beverly Hale on three books on anatomy and figure drawing: Anatomy Lessons from the Great Masters (Watson-Guptill); Master Class in Figure Drawing (Watson-Guptill); and Albinus on Anatomy (Dover). He also wrote, Terence Coyle, A Retrospective at 80 (Jo-An Books). Videos include The Painter's Mind (reviewed as an "Outstanding Video," Susan C. Awe, Library Journal).
Harvey Dinnerstein (d. 2022)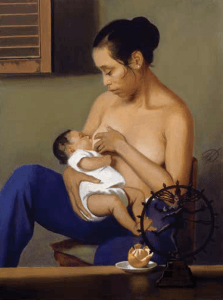 Harvey Dinnerstein, Dancing Shiva, Mani and Manisha, 2003, oil on board, 14 3/4 x 11 1/4 inches
Harvey Dinnerstein has been painting and exhibiting for the past seven decades. He has taught generations of students dedicated to the figurative tradition.
His book, Harvey Dinnerstein: Artist at Work, with text by the artist, was published by Watson-Guptill in 1978. Chronicle Books published a new monograph on his work, Underground Together: The Art and Life of Harvey Dinnerstein, with an introduction by Raman Frey and Wendi Norris, and essays by Pete Hamill and Gabriel P. Weisberg, in 2008.
In 1994, Mr. Dinnerstein was honored with a retrospective exhibition at the Butler Institute of American Art, Youngstown, Ohio. In 1998, he received an Honorary Doctorate from the Lyme Academy of Fine Arts in Old Lyme, Connecticut. Mr. Dinnerstein's numerous awards include Louis Comfort Tiffany Foundation Grants, 1948 and 1961; National Academy of Design, Ranger Purchase Award, 1976; Allied Artists Gold Medal, 1977; Audubon Artists President's Award, 1978; American Academy of Arts and Letters Purchase Award, 1974, 1978, 1987; and Classical America, Arthur Ross Award, 1983. In 1974, he was elected a member of the National Academy of Design.
His work is in many private, corporate, and museum collections, including the Lehman Collection of the Metropolitan Museum of Art; the New Britain Museum of American Art; the Martin Luther King Jr. Labor Center; the University of Texas; the Palm Springs Desert Museum; Chase Manhattan Bank; Keyspan Energy; and the Whitney Museum of American Art. He is represented by Gerald Peters Gallery, New York.
Jack Faragasso
"One must learn how to see, how to think, and how to do. Seeing is different than looking, for much of what we look at is illusionary. One must be made aware of these illusions and learn to see and paint nature correctly. This is accomplished with a completely related system where every aspect of drawing and painting is revealed and taught."
Since the dawn of civilization, man has always sought to express his interior artistic nature, which continues to this day. Technical advances and inventions threaten and have threatened to eliminate it, but art and artistic works continue to flourish. Whether you are doing computer art, photography, sculpture, or painting, a knowledge of and practicing of drawing and painting will help you become better in your endeavors. To this end, Jack Faragasso taught students of all levels the time-honored principles of realistically drawing and painting nature from 1968 through 2017 at the League.
Mr. Faragasso studied at the Art Students League and at its Woodstock summer school with the late Frank Reilly, with whom he learned how to paint landscapes and the figure outdoors. Mr. Faragasso is the author of the well-known and often referenced books, The Student's Guide To Painting and Mastering Drawing the Human Figure from Life, Memory, Imagination.

Cornelia Foss
"How Foss manages to extract exactitude out of arbitrariness is a secret we'll never know: suffice to say it's the hallmark of a 'natural,' as are Foss's breezy palette and terse yet somehow avuncular, brushstrokes. In her fluidity of stroke and format, Foss is finding herself a solidity of realist vision that looks to last the years. … Her struggle to both paint with formal freedom and 'get it right' is more than a little heroic," wrote critic Gerrit Henry, in a review in Art in America.
Cornelia Foss's work is in the permanent collections of the National Portrait Gallery, Washington, DC; the Houston Museum of Art, Houston, TX; the Guild Hall, East Hampton, NY; the Brooklyn Museum; the Wichita Art Museum; the Museum of Oklahoma; the Burchfield Art Center of SUNY, Buffalo, NY; the National Museum of Women in the Arts, Washington, DC; and the Huntington Museum, Long Island, NY, among other museums. Recently published is the book, Cornelia Foss: Ten Years of Paintings and Drawings 2003-2013.
Kenneth McIndoe
Kenneth McIndoe was born in London, and he lived in Liberia and England before coming to the United States. He taught at the League from 1981 through 2017, and has also taught landscape workshops in Ireland, South Korea, Alaska, New York, and New Jersey. He received New Jersey State Council on the Arts Fellowships in 1987 and 2000. He has exhibited in the New Jersey State Artists Exhibition at the State Museum in Trenton, the New Jersey State Fellowships exhibition, and with the Street Painters in New York City.
"I studied with Robert Beverly Hale and Sidney Dickinson at the League and at the same time began to work outside in the urban and rural landscape. Those experiences continue to be a great source of discovery," notes Mr. McIndoe.
Richard Pantell
Some years back, Richard Pantell found himself rambling around the country with a guitar, following a very discouraging college experience as a painting major ("White on white's not my bag, Professor."). After a few years, while performing in an Idaho saloon, it occurred to him that he'd rather be painting. So he packed his gear and headed back to New York and registered for classes at the Art Students League, where the true artist in him was able to emerge. There, he honed his skills in painting and also discovered printmaking. He realized his love for New York and its people—a dominant aspect of his imagery. He now had what he needed to develop as a working artist.
Prints and paintings by Mr. Pantell can be found in collections of the British Museum, the Butler Institute of American Art, the Wichita Museum, the Newark Museum, the Museum of the City of New York, and the Jewish Museum in Stockholm, Sweden, to name a few. He has received honors, awards, grants, and gold medals from the National Academy, Allied Artists of America, the Society of American Graphic Artists, New York Foundation for the Arts, and many others.
The medium he finds most gratifying is printmaking. Adding to that gratification is his ability to take the mystery out of the medium. Understanding students' doubts and fears regarding the technical aspects of printmaking, he has the ability to quickly dispel them. In short, confidence replaces apprehension, as he encourages students to experiment with the medium and learn to master the complexities of the art. The choice of whether the work should be complex or simple, or what the content should be, is left to the individual. Mr. Pantell strongly believes that content determines the quality of the piece, and that while the medium is not necessarily the message, he helps the student develop the skills to handle it.
Anne Stanner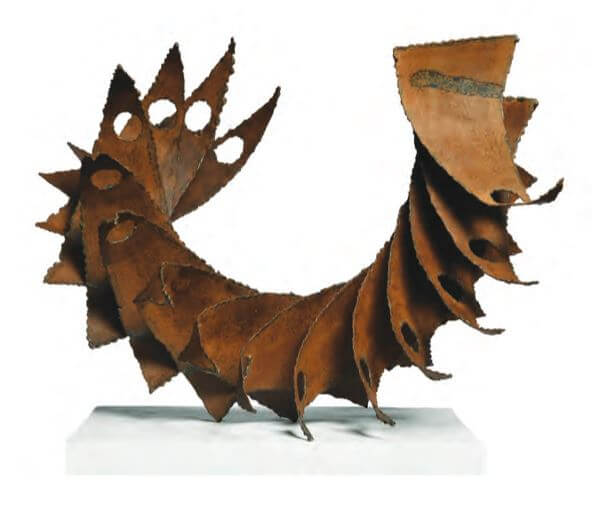 Anne Stanner has an M.F.A. from the City College of New York and studied at the Art Students League, where she received a merit scholarship. Ms. Stanner has taught art in New York City public schools and served as assistant welding instructor at the Educational Alliance Art School. She has served as president of the New York Society of Women Artists, and is currently vice president. She is also president of Sculptors' Alliance Inc. and treasurer of the City College Art Alumni Association. She has exhibited widely in New York City and environs, and has curated several shows. She was one of seven sculptors in the 2012–13 Model to Monument program. In 2014, she received a career achievement award from the City College Art Alumni Association. She most recently had solo shows at the Tompkins Square Library (2015) and the Art Society of Kingston (2016). This past year, she also had a solo show at the Ottendorfer Library (2017) and a public sculpture , Rockaway Wave, on display from May to October 2017 at Rockaway Beach Park in Queens.
Oldrich Teply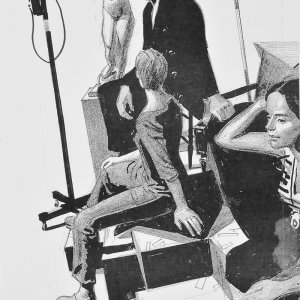 Oldrich Teply has said, "Art is the embodiment, not of sheer internality, but of the self's whole being in the world. There is no dichotomy between the inner and outer world within which the artist lives—no cleavage between the knower and the known. Art as a frame of reference, as a mode of apprehension, is inclusive of being (existence) and becoming (growth and change), and is therefore absolutely essential to our development as whole selves and not to be considered frivolous and thereby relegated to a less important role in education."
Mr. Teply has won numerous awards, including the Strathmore Paper Award, which underwrote a traveling exhibition of his work. He received an award from the Portland Art Museum, in Portland, Oregon, which has a close working relationship with the Metropolitan Museum of Art. He is represented in many public and private collections. The U.S. Air Force commissioned him to paint four murals for its base in Wichita, Kansas. He has successfully combined a career in fine arts with illustration and art direction for a host of prestigious clients, including TIME magazine, Omega Watch Company, C. E. Lummus, Mobil Oil Company, Ciba-Geigy, Channel 13, Irving Trust, Gulf-Western, and Continental Insurance.
Thomas Torak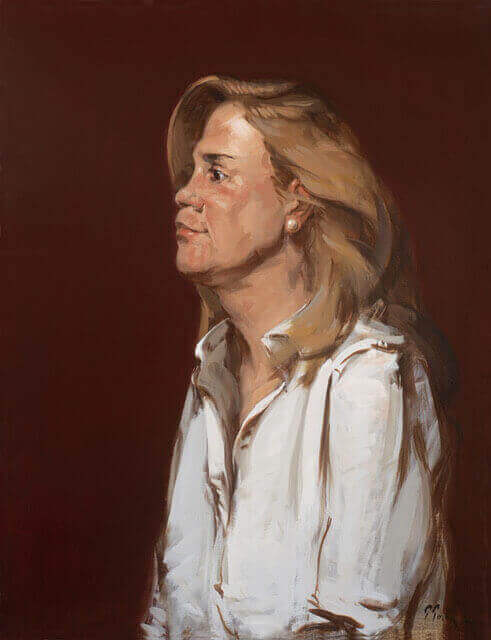 Thomas Torak studied at The Art Students League from 1974 to 1983 with Robert Beverly Hale and Frank Mason. His paintings have been recognized with the American Artists Professional League Medal of Honor, the Audubon Artists Gold Medal of Honor, the Allied Artists of America Silver Medal of Honor, the Academic Artists Association Gold Medal, and the AAPL Frank C. Wright Medal of Honor. He has been elected to signature membership in the American Artists Professional League, the twelfth artist to receive this honor in the organization's eighty-three-year history. His painting The Artist was purchased by the Masur Museum of Art in Monroe, LA, for their permanent collection. Mr. Torak's paintings have been seen at the Butler Institute of American Art, the Gilcrease Museum, the Springfield Museum of Fine Art, the Huntsville Museum of Art, the Bergstrom-Mahler Museum, the San Diego Art Institute, the National Academy Museum, the Krasl Art Center, the Danville Museum of Fine Arts and History, the Wiregrass Museum of Art, and the Chautauqua Art Galleries.
Gregory Lyde Vigrass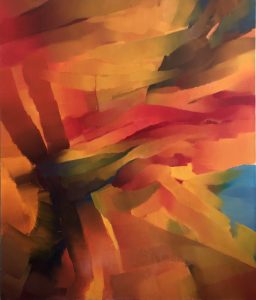 "I encourage the exploration of media, grounded in an understanding of the fundamentals of drawing, color, and design. My personal experience as an artist and an educator has convinced me that students respond to this approach and quickly find their own means of personal expression.
"My work reflects a wide range of professional and academic experience. I have worked as an illustrator for magazines, newspapers, and book publishers. This experience has involved representational drawing, portrait studies in oil, and work done in the areas of etching and lithography.
"My work during the past ten years reflects a movement toward a less representational approach to painting, drawing, and printmaking. I believe that experience in a wide range of media serves to inform and enrich work done in any media.
"I have been influenced by the Abstract Expressionist painters of the 1950s and 1960s, and the work of the nineteenth-century English painter, J. M. W. Turner. I have been equally attracted to and influenced by the New York movement of social realism best represented by the Union Square Artists of the 1930s. While my primary influences are related to these movements (among others), I am excited by and connected to a wide variety of contemporary work, and try to view as many exhibitions as I can in the New York area.
"I feel that my interest and experience in representational, as well as more 'abstract,' art have developed a broadened sensibility toward both my own work and my personal philosophy of teaching."
Greg Wyatt
Greg Wyatt, upon the completion of his B.A. in art history at Columbia College in 1971, studied classical sculpture for three years at the National Academy of Design's School of Fine Arts under sculptor Evangelos Frudakis, N.A. He earned his M.A. at Columbia University, Teachers College, in ceramic arts in 1974, becoming a candidate for his Ed.D. He completed his doctoral course work in art education in 1976.
Cast bronze is Mr. Wyatt's primary medium of artistic expression. Dr. Anthony Janson, editor of Janson's History of Art, has stated that Mr. Wyatt's work is based on the philosophy of "spiritual realism." His mature style merges realistic images inspired by his readings of the Great Books with creative masses of form, space, and energy. His lyricism evokes poetry while his work is attentive to craftsmanship and the fine details of cast bronze.
Mr. Wyatt's works include a twelve-foot high bronze World War II memorial, The Price of Freedom (2010), permanently placed at the Arlington National Cemetery Visitors Center in Virginia. Permanently placed at the Tomb of the Unknown Soldier is the bronze model of The Price of Freedom (2003), Arlington National Cemetery. Other works include Soaring American Eagle (2000), North Courtyard of Harry S. Truman Building, U.S. Dept. of State, Washington, DC; Peace Fountain (1985), The Cathedral of Saint John the Divine, NYC; Tempest (2000), Hamlet (2001), King Lear (2002), Julius Caesar (2003), and A Midsummer Night's Dream (2005), Shakespeare Birthplace Trust, Stratford-upon-Avon, UK; Scholars' Lion and Volcanus at the Comune di Poppi-Castello dei Conti Guidi, Arezzo, Italy; Two Rivers at Museo Dell'Opera del Duomo di Pisa, Pisa, Italy; and Socrates Equus Urns at Musei dei Civici with Giotto's Arena (Scrovegni) Chapel, Padova, Italy.