COMING TO THE LEAGUE
May 11 — 12, 2018
To celebrate the 125th anniversary of the League's building we're throwing open the doors for a two-day extravaganza of parties and open house events.
At [STartUP] you can tour the League's studios and travel back in time with Georgia O'Keeffe, Norman Rockwell, and Jackson Pollock; marvel at the talent of Winslow Homer, Peggy Bacon, Will Barnet, and a legion of other artists, their masterpieces hanging from the walls; and spark your imagination by delighting in workshops and demos led by contemporaries of Eva Hesse, James Rosenquist, and Ai Weiwei.
BID ONLINE NOW TO BUY WORKS BY INSTRUCTORS
An auction of artwork by the master artists who are instructors at the League is open at Paddle8.org. Prospective buyers and art enthusiasts can compete for unique masterworks online and on-site until 9:30 pm on Friday, May 11.
RECEPTION & AUCTION
Friday, May 11, 2018 | 7:00 – 10:00 pm
Tickets begin at $250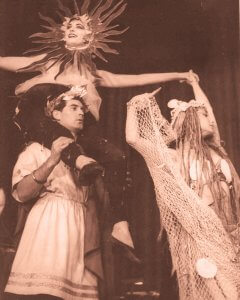 In studios evoking the grandeur of the Vanderbilt Gallery, works by the League's renowned Instructors and Alumni, Students, and Young Artists will be exhibited and for auction. Works from the League's permanent collection by Yasuo Kuniyoshi, William Merritt Chase, Georgia O'Keeffe, Norman Rockwell, Alexander Calder, Frank Vincent DuMond, Isabel Bishop, Charles Alston and many others will also be on display. This strolling reception will include sumptuous hors d'oeuvres, themed cocktails, and live entertainment.
OPEN HOUSE | OPEN STUDIOS
Saturday, May 12, 2018 | 11:00 am – 3:00 pm
Tickets for Adults $15 — Children $10
Anybody and everybody can MAKE art, SEE art, or even BE art at the League's Open House event. Students and Instructors will be onsite to run demos and lead workshops for people of all ages and levels of artistic know-how. League Models dressed to the nines will pose for a series of live sketch sessions. And you, too, can take the stage and become a work of art.
You Can See the Full Program of Events Here
HOUSE PARTY
Saturday, May 12, 2018 | 8:00 – 11:00 pm
Tickets begin at $50
The League has put on some legendary parties in the past–Fakirs' Balls, Dream Balls, and 140NOW– and this one promises to be a fabulous evening of dancing, performance, costumes, and over-the-top FUN.
---
WANT TO GET INVOLVED?
We're seeking friendly Creatives to [VOLUNTEER] and help plan and execute 48 hours of event-ing. We have some unique programming opportunities that Angel Investors can help [SPONSOR] And it's the League so you know it's going to be all about the art: are you an Artist who's willing to [MAKE ART] with us? Please share your deets and we'll be in touch soon!
---
QUESTIONS?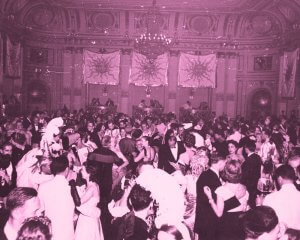 I wanna go! How do I get tickets?
Tickets for the [STartUP] events are available for purchase through this webpage, online at Eventbrite, and though the Development Office at the Art Students League of New York.
Where is the Art Students League of New York, again?
Our legendary landmark building is located at 215 West 57th Street, New York, NY 10019.
Why now?
The American Fine Arts Society building has been home to the League since its doors first opened 125 years ago. The League is marking this milestone with a series of exhibitions, lectures, and events chronicling its storied history and celebrating the vibrant community it remains to this day.
Are you Social?
Stay up-to-date on [STartUP] plans and special offers by following @aslnyc on Instagram, Twitter, or Facebook.