A significant number of Black Arts institutions were established in New York City during the Civil Rights Movement of the 1960's. These institutions were founded to promote the creative talent and humanity of Black artists at a time when artists of color were systemically excluded by white institutions. Founded on principles of camaraderie and respect, these new artistic communities not only provided room for talented artists of color to grow and flourish, but also space for them to exhibit their talents, build networks, and exchange ideas. Our panel will illuminate this rich cultural period in New York City's history.
Our panel will be moderated by scholar and social/cultural critic Greg Tate who wrote for the Village Voice between 1987 – 2005. Panelists include Adger Cowans, one of the original Black photographers from the Kamoinge photography collective established in 1963, Eric Pryor, the present Director of the Harlem School of the Arts founded in 1964, and Patricia Hinds, a member of the Board of Trustees of Cinque Gallery, established in 1969.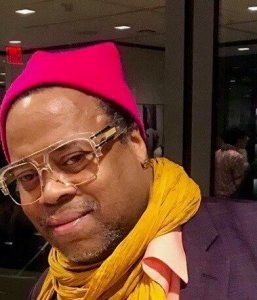 Greg Tate is a writer, musician and cultural provocateur who lives on Harlem's Sugar Hill. His books include Flyboy In The Butterrmilk (1992), Midnight Lightning—Jimi Hendrix And The Black Experience, (2003);Everything But The Burden —What White People Are Taking From Black Culture (2004) and Flyboy 2: The Greg Tate Reader (Duke University Press 2016)
Since 1999, Tate has also led the Conducted Improv band Burnt Sugar The Arkestra Chamber. He is a proud member of Howard University's Bison Nation.Tate has been Visiting Faculty at Yale, Columbia, Brown, Williams, and, most recently, Princeton, where he taught 'The Loud Black And Proud Musicology of Amiri Baraka', and NYU, where he debuted the course ''A BrIef History of Woke Black Music '.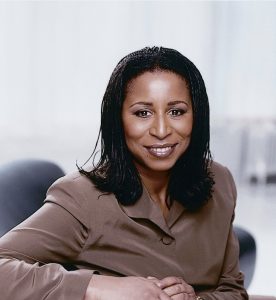 Patricia Hinds is an author, publishing executive, and ceramics artist. Her book producing and publishing services company, Mignon Communications, LLC, has impressed clients over more than three decades, and she has been celebrated as a university professor.
Hinds is the author of the widely acclaimed The Good Sense Handbook: 52 Weeks of Inspired Thought, and nine children's books, including the very popular What I Want To Be, published by Golden Books, which also published My Best Friend and Baby Face. Hinds was selected by Essence Communications to create Essence Books, which includes sixteen titles. As editor, her books were published by Random House, Harry N. Abrams, and Time Inc. She also created Essence Books for Children, which includes nineteen original titles. Mignon Communications published With These Hands, poetic and photographic reflections of old and new South Africa by Donna Katzin, which includes a foreword by Archbishop Desmond Tutu and introduction by Danny Glover. She has served on the board of directors of several arts, business, and publishing organizations, and has been recognized for her professional and charitable contributions.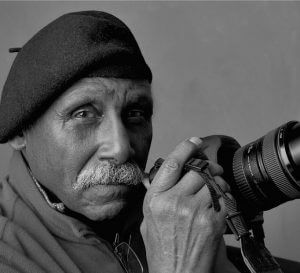 Adger Cowans, a fine arts photographer and abstract expressionist painter, has experimented with a myriad of mediums over his artistic career. Renowned in the world of photography and fine art, his works have been shown by The Metropolitan Museum of Art, International Museum of Photography, Museum of Modern Art, The Studio Museum of Harlem, The Cleveland Museum of Art, Harvard Fine Art Museum, Detroit Art Institute, James E. Lewis Museum and numerous other art institutions.
After attending Ohio University where he received a BFA in photography, Cowans furthered his education at the School of Motion Picture Arts and School of Visual Arts in New York. While serving in the United States Navy, he worked as a photographer before moving to New York, where he later worked with Life magazine photographer Gordon Parks and fashion photographer Henri Clarke. Cowans was awarded the Lorenzo il Magnifico alla Carriera in recognition of a Distinguished Career at the 2001 Florence Biennale of Contemporary Art. He is the recipient of a John Hay Whitney Fellowship and the Martin Luther King, Jr., Caesar Chavez, Rosa Parks Visiting Scholars Award, Wayne State University.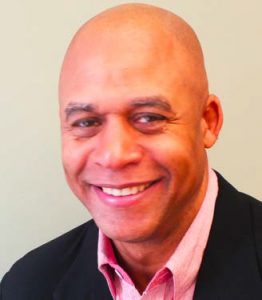 Eric G. Pryor, president at Harlem School of the Arts. HSA enriches the lives of young people and their families in Harlem and the Greater New York City area by providing: unrivaled on-site arts instruction and performances and vital outreach partnerships with New York City schools. Through these enriching activities, HSA creates opportunities for both children and adults to fully experience the benefits that the arts can bring to their lives.
Prior to HSA, Mr. Pryor was the Executive Director of The Center for Arts Education for four years and he has over 15 years' experience in the development of multidisciplinary arts and education programming. This includes time as the Executive Director of the New Jersey State Museum (NJSM) in Trenton, NJ and as president of the Visual Arts Center of New Jersey (VAC) in Summit, NJ. Mr. Pryor began his Arts career as Executive Director of the Bedford Stuyvesant Restoration Corporation's Center for Arts and Culture (CAC) in Brooklyn, NY. CAC, the country's first and largest community development organization, uses arts programming as a community-development tool. Mr. Pryor is a graduate of Tyler School of Art, Temple University (Master of Fine Arts, 1992) and Wayne State University (Bachelor of Fine Arts, Painting, 1990). He completed Columbia University's Executive Leadership Program for Nonprofits in 1997.