In conjunction with our upcoming special exhibit, Creating Community. Cinque Gallery Artists (May 3-July 4, 2021), The Art Students League public programming for spring 2021 presents the Cinque Gallery Interview Series.
Program Curator Nanette Carter interviews several of the artists who exhibited at Cinque gallery and who will also participate in the upcoming exhibition. The artists will share their personal connection to the Cinque gallery through anecdotal stories and experiences, as well as discuss the artwork included in the exhibition. The interviews address the artist's present work and art practice.
The Cinque Gallery was founded in 1969 by artists and League alumni, Romare Bearden (1911–1988), Ernest Crichlow (1914–2005), and Norman Lewis (1909–1979) to exhibit the work of both new and established African–American artists, and to provide community educational programs. The gallery was named after Joseph Cinqué, the leader of the Amistad slave ship mutiny of the 1830s. For more than three decades, Cinque sponsored more than 300 exhibitions in a number of New York City venues. This ground-breaking exhibition will celebrate a diverse selection of late twentieth century and contemporary artists who participated from 1969 – 2004 in this pioneering artist collaborative enterprise. The Art Students League and The Romare Bearden Foundation have partnered to present this unprecedented tribute.

Otto Neals moved to Brooklyn from Lake City, South Carolina when he was five. After studying commercial art in high school, he studied briefly at the Brooklyn Museum Art School with Isaac Soyer and printmaking at the Bob Blackburn Printmaking Workshop with Krishna Reddy, Mohammed Khalil and Roberto DeLamonica before being introduced to stone carving by sculptor Vivian Schuyler Key. Mr. Neals have created numerous public sculptures and murals and in 1995 he was presented with the New York City Arts Commission's "Award for Excellence in Design". He has been featured in several publications including Black Artists of the New Generation by Elton Fax, The New York Times and Ebony Magazine. Mr. Neals' artwork has been exhibited at multiple museums and are in many private and public collections like that of Oprah.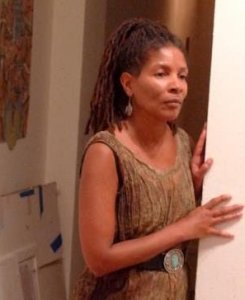 Nanette Carter, Guest Program Curator
Nannette Carter is an artist who presently teaches art at Pratt Institute in Brooklyn. Her paintings and drawings can be found in the collections of the Studio Museum in Harlem; Museo Nacional de Bellas Artes, Havana, Cuba; The Newark Museum; The Pennsylvania Academy of the Fine Arts; and many others. Carter had a solo exhibition at Cinque Gallery and served on its artistic advisory committee, 1988-1994, and on the board of the Harlem School of the Arts, 2002 – 2006.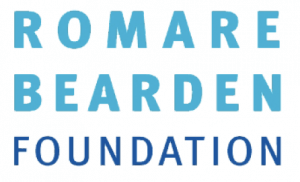 Thank you to our institutional partner The Romare Bearden Foundation for their support.
Thank you to NYC Cultural Affairs for their support.